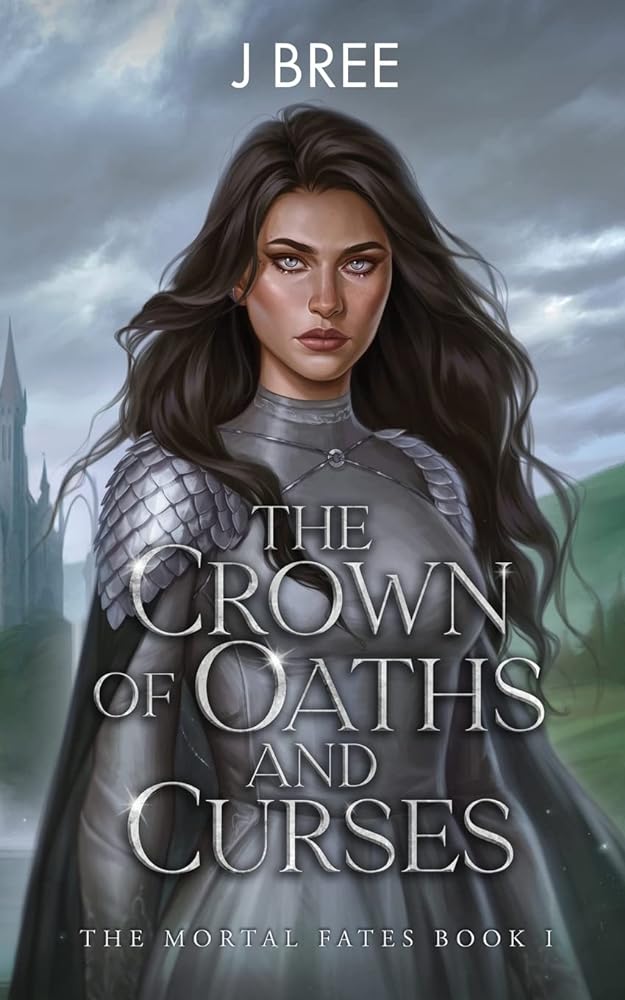 The Crown of Oaths and Curses (The Mortal Fates) by J. Bree
---
From J. Bree, bestselling author of The Bonds That Tie, comes an epic and enthralling new romantasy series.
I devoted my life to a king who was not my own. On the road to ultimate honor and glory, I lost everything. Now, in a world ravaged by the whims of those who rule, I must turn my back on a lifetime of friendships and loyalties to face my own fate.
The Savage Prince.
Heir to the high-fae throne of the Southern Lands, he is known for his brutality and cold heart. But with the kingdom on the brink of ruin, I have no choice but to seek him out. The war between the fae and the witches rages, and there's no end in sight. My destiny is clear—help the prince defeat his enemies before it's too late. One small problem. I am Rookesbane Eveningstar. The Favored Child returned, a Witch of the Woods.
The greatest enemy of my Fates-blessed mate. * The Crown of Oaths and Curses is a full-length MF epic fantasy romance with material that may be difficult for some readers. This book will end on a cliffhanger. It's recommended for 18+ due to language and sexual situations. Book 1 of a 3-book series.