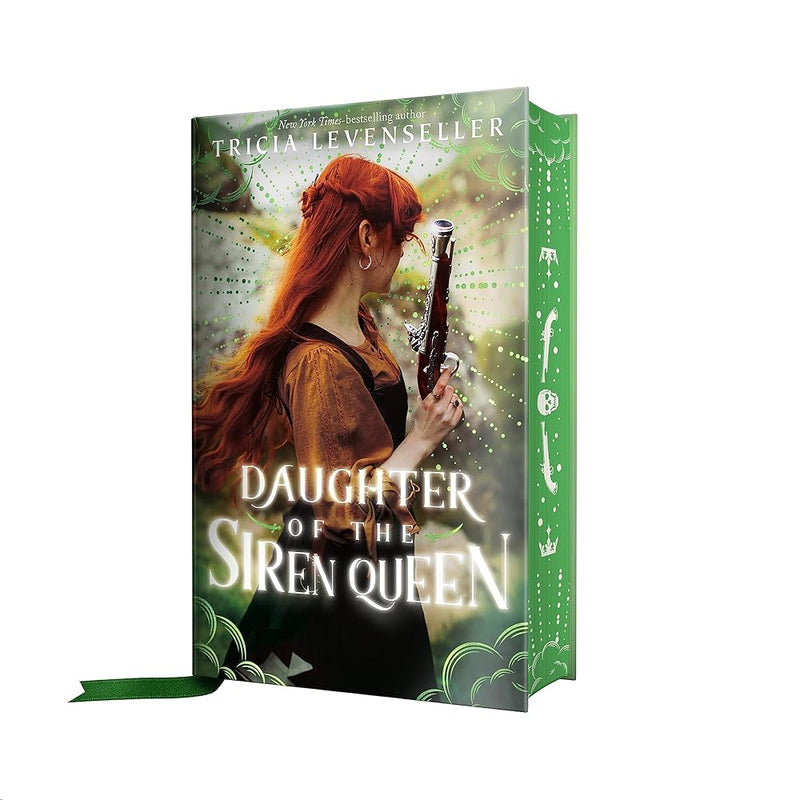 Daughter of the Siren Queen (Daughter of the Pirate King, 2) by Tricia Levenseller
---
Featuring a gorgeous new cover, spray-painted and stenciled edges, metallic foil designs on the jacket and case, detailed map endpapers, a deleted scene, and a ribbon, this special edition of Tricia Levenseller's action packed-sequel to Daughter of the Pirate King , is a must have for any fan of rousing high seas adventures and swoon-worthy romance.
Alosa's mission is finally complete. Not only has she recovered all three pieces of the map to a legendary hidden treasure, but the pirates who originally took her captive are now prisoners on her ship.
Still unfairly attractive and unexpectedly loyal, first mate Riden is a constant distraction, but now he's under her orders. And she takes great comfort in knowing that the villainous Vordan will soon be facing her father's justice.
When Vordan exposes a secret her father has kept for years, Alosa and her crew find themselves in a deadly race with the feared Pirate King. Despite the danger, Alosa knows they will recover the treasure first . . . after all, she is the daughter of the Siren Queen. In Daughter of the Siren Queen, Tricia Levenseller brings together the perfect mix of thrilling action, tense battle scenes, and a heart-pounding romance.